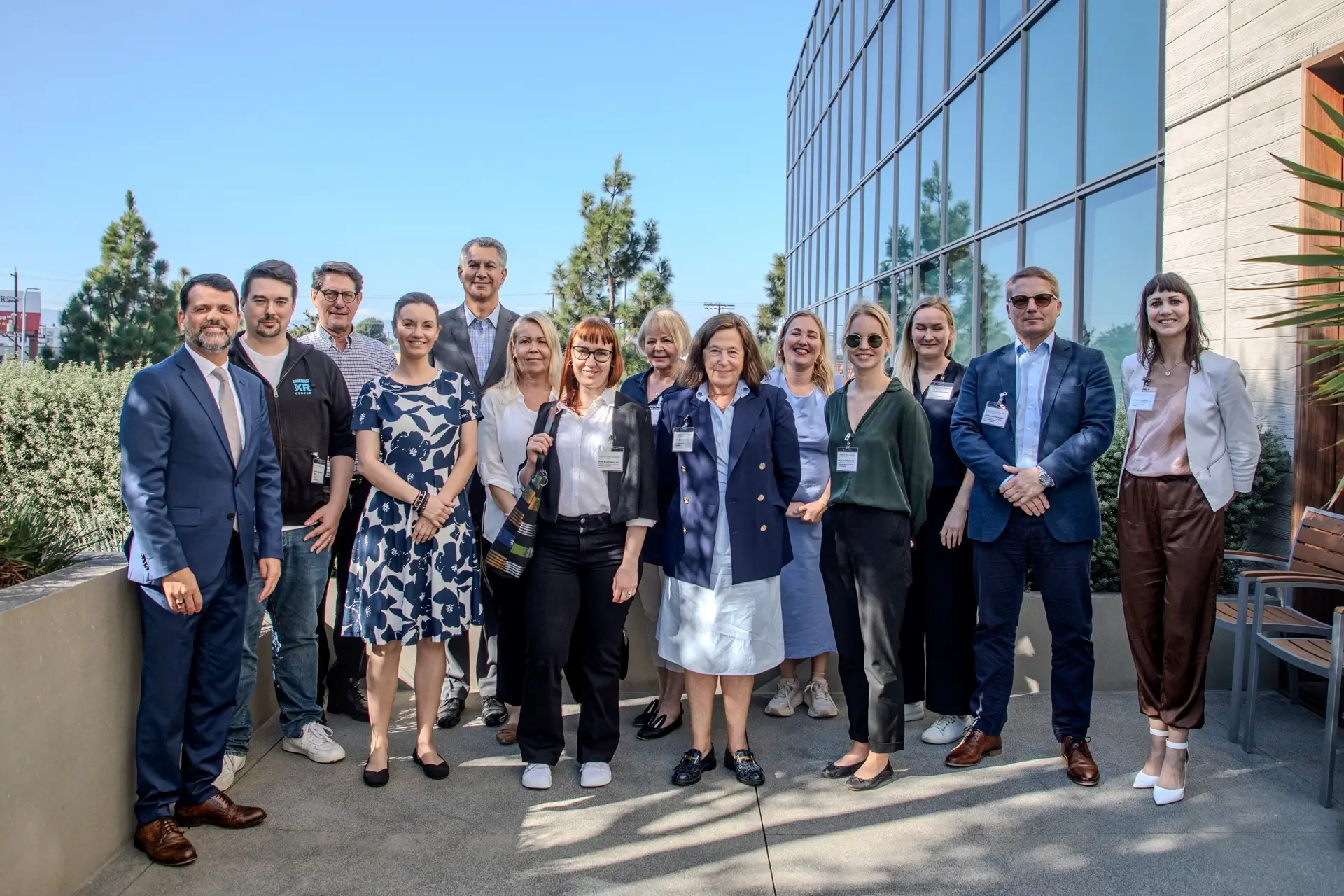 Dr. Leslie Saxon, Executive Director of ICT's Center for Body Computing, hosted the Finnish Diplomatic Mission on October 20, 2023 and presented the Center's very latest Digital Health & Human Performance Research.
Nine delegates, from innovation hubs within higher education establishments, traveled from Finland to California as part of an investigative tour designed to share knowledge, engage in networking, and form stronger ties between the Finnish and US technology industries. Dr. Sari Tojkander, Counselor for Science and Education, Ministry for Foreign Affairs of Finland, was in attendance, alongside Paulo Rodrigues, Sr. Associate Vice Provost for Global Engagement, Strategic and Global Initiatives, University of Southern California (USC).
The USC Center for Body Computing (CBC), founded by the renowned cardiologist Dr. Leslie Saxon, focuses on digital tools and technologies to transform health and human performance and has worked in collaboration with over one hundred partners (DoD, HHS, NIH, FDA) and both medically regulated, and non-regulated, medical and technology companies. Located within the USC Institute for Creative Technologies (ICT), CBC's research programs use state of the art wearable sensors, ethical systems, and cyber secure software platforms, to demonstrate that continuous measurement delivers highly-accurate and holistic health insights to the individual.
For more information, contact: Sophia Stuart, Public Communications Manager & Writer, ICT: sstuart@ict.usc.edu